Scope
Sasquatch is a small indie game about a Sasquatch named Frank. Frank is tired of living all by himself in the woods. So, he decides to become human by completing "stupid human tricks." As players progress they eventually do become more human, losing Sasquatch skills and abilities and replacing them with human ones depending on the tricks performed and puzzles solved.
The project included a line-wide branding, key-art, illustrations, marketing and email materials and a site design. Also consulted on in-game UI/UX design, character designs and style guides for future art/design teams.
Branding & Identity
We had only a couple of goals when it came to the brand. It had to set theme for the game, and it had to be striking in a way that would appeal to the indie game market.
There were a few key inspirations for the brand and it's scope: the first was the old Rankin/Bass Christmas specials. The client had cited those as inspiration for the game, so we adopted that for the brand. The second was street signage of Portland and Seattle, and lastly, I threw in some snow extreme sports for good measure.
This gave us the heavy, blocked serifs of the current logo, with a geometric sasquatch head for the "q." The result was very wintry (which the game would be steeped in), and the artwork used for the "q" was angry, even a little awkward, thrusting itself into the typography which mirrored the gameplay. It took itself just serious enough.
As we progressed with the brand, and the game was being concepted alongside, we realised that the aesthetic was becoming as much papercraft as it was Rankin/Bass stop animation, so the logo was embellished to appear more paper-like and less flat.
It was paired with textured, but mostly flat (to distinguish) backgrounds of a forest.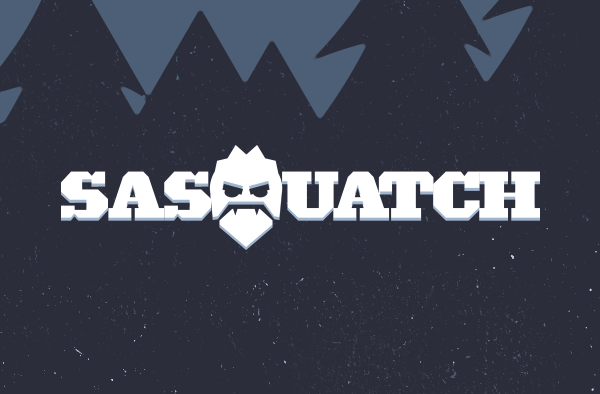 At this stage, we all loved the identity, and the project moved to extended brand. I took the core gameplay and synthesized into a simple tagline (with help from Rob Zombie). This became not only a tagline, but a mantra that could be used to taunt not only the game's protagonist, but its players.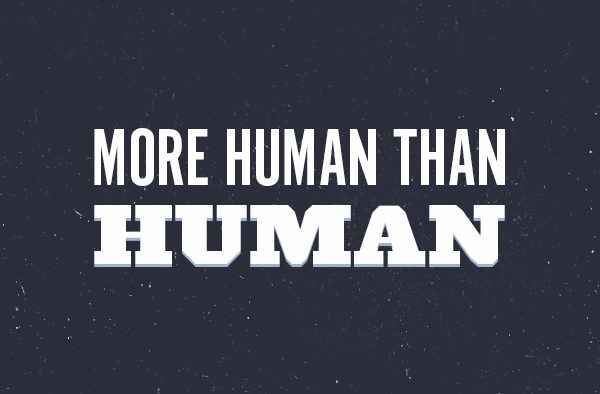 The brand also became the influence for Frank, the game's main protagonist, and all the key art. I was responsible for Frank's final design, and key-art and illustration guides for future design team hires.
 Marketing
The brand guidelines were used to develop marketing materials including email newsletters, infographics that would describe community metrics, site placements, and e-commerce heroes.
The above is an example of an email sent out to the Sasquatch community.